People should be free to make their own decisions, pick their own careers, choose their own paths.  That's what I believe.  But isn't there always something getting in the way?
Fear …    Confidence …    Time …    Overwhelm …    Stuck-ness …
I know the biggest difficulty is 'putting yourself out there'.  That goes for your writing and the way you articulate yourself on the page.  You have loads of creative ideas for how it could work in your business, but explaining it and acting on it is another matter.
Writing …

Is there an ebook idea inside your head that you can't get out?  Do you freeze up every time you try to put pen to paper?  Do you know your stuff, but find it hard to articulate?
Writing is hard, right?  Especially when it's 'your own stuff'.  But there are techniques to lift the burden and make it – gasp! – enjoyable and quick.  It's easier than you think and you're in the right place.  We will find your natural voice and make it shine.  We'll get those thoughts out of your head and on the page.  And we will set you on the path to feeling confident with your written presentation.
Go to the Let's Write section and see where to get started.  I'll be gentle.  I promise.
Freelancing …

Are you ready to launch yourself in your editing, writing or transcription business, but worried where to start?  Does the thought of handing in your notice and making a go of things on your own fill you with dread?  Are you sick with nerves at the thought of finding clients and 'putting yourself out there'?
Worry no more.  All these thoughts went through my head too when I was going freelance, but the reality isn't as terrifying as you imagine.  Let me share my journey with you and help yours go more smoothly.
Go to Go Freelance and learn more on how I can help bridge the gap from fearful to free!
More Writing …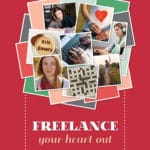 Hey!  You know what else? I decided to write my own ebook.
Kind of makes sense.  After all, I have plenty of material about freelancing the hard way.  I never made it easy for myself.  I struggled for months to figure out what worked.  I couldn't bring myself  to read all of the dry, boring advice out there or learn about business plans and taxes.  Not my idea of a good time!  But…
I stuck at it though.  And stuck at it and stuck at it.  I just did everything the best way I knew how.  And it turned out it wasn't as painful an experience as I had expected.  Freedom and flexibility do show up in the end!  Find out how I managed to make it happen.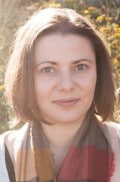 Fall even more in love with language...
Heart what you're reading? Get more gorgeous goodies direct to your inbox. Sign up for updates... (It's FREE!)
No spam here, hun, promise xx