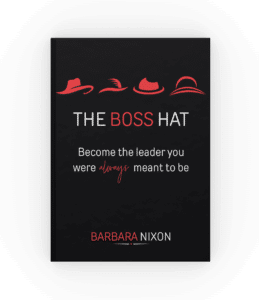 non-fiction business
leadership // management // professional development
Focus of Editing
Barbara had a mission to be published by her 40th birthday and extend her experience working as a consultant to business managers beyond the one-to-one level. Barbara had a clear idea of her step-by-step process, having worked through it in corporate throughout her career. The brief for the book was to convey that knowledge in a practical and usable way, including exercises and prompts that new or existing managers to apply directly to their leadership style.
The focus for editing was appropriate tone of voice, dialling down and corporate speak (if any), and picking up any repetition in the way ideas were expressed. It was a light copyedit and a great example of building a writer's confidence ahead of self-publishing, since I always highlight the aspects that are working well. (And Barbara had plenty!)
About the Author
Barbara Nixon is a coach, trainer and writer who helps managers and leaders get the very best out of their teams and themselves. She works with organisations to develop their leadership teams through one to one coaching and designing and delivering programmes, all with an emphasis on relevance, and easy application. Barbara is passionate about managers and leaders being the key to success in any organisation. She helps them lead from a place that's authentic and people focused whilst at the same time helping them to achieve their own potential.
About the Book
Are you ready to become the leader you were always meant to be? Welcome to The Boss Hat, your guide to becoming an authentic leader.
Throughout these pages, Barbara Nixon guides you in:
Getting to know yourself as a Boss; Figuring out what matters to you as that leader; Understanding how to get the best out of yourself; Realising what's holding you back from your potential; Creating the habits that will get you the most out of your team; Knowing when to step back and develop your team All while staying your most authentic and unique self.
Start paving your own way as the Boss you were always meant to be. Join Barbara in the Boss Hat.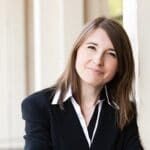 THE BOSS HAT
barbaranixon.co.uk
Working with Kris made the whole experience extremely painless. She outlines the entire process so you know exactly what's happening, and then supports you from start to finish.
To be perfectly honest, I was dreading having my book edited as I was afraid of someone else reading it and 'checking' my work. But I couldn't have been more wrong. I felt like I was in safe hands.
As well as being a lovely person, Kris is an editing genius and knows exactly what you want to say, and more importantly how you want to say it.
I loved working with Kris and can highly recommend her to anyone.