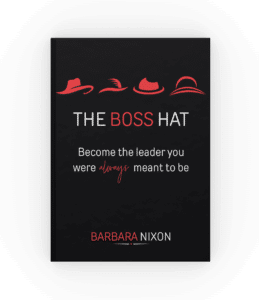 non-fiction business // leadership // management // professional development
In this case study, we look at Barbara Nixon's journey to writing and publishing her first book, The Boss Hat, a non-fiction book in the Business Leadership genre. It builds on the work she does in her business, teaching others how to be confident and successful leaders.
Barbara honed her leadership training skills over more than a decade spent as a training manager in the head offices of two of the largest retailers in the UK.
While she was certainly an expert in her field, Barbara found that writing a book didn't come as easily as she hoped.
Watch the interview or read about Barbara's experience below.
What was the problem?
Barbara had always wanted to write a book. For years, she had been putting it on her list of goals to achieve. One year, as she wrote 'write a book' on her list yet again, she became angry at herself. She was bored with constantly putting 'write a book' on her list, and began to question what was actually stopping her.
As she drilled down deeper, she realised the problem was procrastination and not feeling ready.
That was the moment Barbara knew THIS would be the year she would actually write and publish her book. Once she knew what was stopping her, she set about finding a solution.
What she did
Barbara's strategy to break the pattern of procrastination was to implement a set-in-stone rule that she MUST write 50 words every day. The idea being that 50 words is small enough that you can't get out of it with the 'time' excuse – you can write 50 words in the time it takes the kettle to boil!
Crucially, though, she knew that she would rarely stop at just 50 words, because the act of getting started would cause the words to flow freely.
The other thing Barbara did was to book in a date for editing. She recalls feeling a bit triggered and sick to the stomach when we were booking in the date and it dawned on her that she would really have to write the book this time!
It's worth noting here that this approach won't work for everybody. Some clients spend almost the whole time before that first deadline procrastinating and then smash out 40,000 words over 4 days, which doesn't leave much time for reflection and planning. However, this was just what Barbara needed.
Even just locking in that first consultation date made the world of difference to her because it provided external commitment and accountability, and put a real fire in her belly.
When it comes to the process of planning a book, I always recommend clients start with a loose outline before writing. This is because things will change along the way, and feeling as though you need to rigidly stick to the plan can be a hindrance to getting the words out.
Barbara discovered this too, as she shares in the interview. Her book evolved as she wrote it. She gave herself permission to change things as she went on, and found that the book took on its own direction in certain places; often a different direction to what she had planned.
Barbara found it required a certain amount of bravery to remove things she had written that just didn't fit after all.
In addition to having the looming deadline, she knew she was finished with that first draft and ready to hand it over to me when she had said everything she wanted to say in the book and felt confident that nothing more needed to be added.
Who this approach is good for...
Barbara's approach of locking in a date with her editor to send through her first draft is a good approach for anyone who needs that external accountability to make something happen. Sometimes knowing that someone else is waiting on you is all it takes to get you moving!
Opportunities since publishing
Barbara found so many benefits came from finally writing and publishing her book. Writing a book is a great conversation starter – it gives Barbara something to talk about when meeting new people.
From the experience of overcoming her challenges and completing the book, Barbara learnt that she can accomplish anything she truly wants to do. Another huge benefit has been that she felt more credible as an authority on the topic of her book. And that gave her a springboard to create her signature leadership program. She regularly hears back from program clients about the specific ways her knowledge and training has improved their lives.
About the author
Barbara Nixon is a coach, trainer and writer who helps managers and leaders get the very best out of their teams and themselves. She works with organisations to develop their leadership teams through one to one coaching and designing and delivering programmes, all with an emphasis on relevance, and easy application. Barbara is passionate about managers and leaders being the key to success in any organisation. She helps them lead from a place that's authentic and people focused whilst at the same time helping them to achieve their own potential.
About the book
Are you ready to become the leader you were always meant to be? Welcome to The Boss Hat, your guide to becoming an authentic leader.
Throughout these pages, Barbara Nixon guides you in:
Getting to know yourself as a Boss; Figuring out what matters to you as that leader; Understanding how to get the best out of yourself; Realising what's holding you back from your potential; Creating the habits that will get you the most out of your team; Knowing when to step back and develop your team All while staying your most authentic and unique self.
Start paving your own way as the Boss you were always meant to be. Join Barbara in The Boss Hat.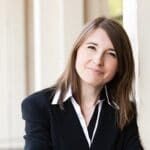 THE BOSS HAT
barbaranixon.co.uk
Working with Kris made the whole experience extremely painless. She outlines the entire process so you know exactly what's happening, and then supports you from start to finish.
To be perfectly honest, I was dreading having my book edited as I was afraid of someone else reading it and 'checking' my work. But I couldn't have been more wrong. I felt like I was in safe hands.
As well as being a lovely person, Kris is an editing genius and knows exactly what you want to say, and more importantly how you want to say it.
I loved working with Kris and can highly recommend her to anyone.