// NON-FICTION BOOK EDITING PROJECTS //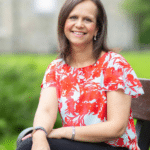 TINY TIME, BIG RESULTS
yasminvorajee.com
Kris is passionate and dedicated, and has amazing attention to detail.
I started my search for an editor early on. I came across Kris and loved her style.
She knew my genre so well - business non-fiction.
I spoke to Kris a couple of times before booking her and I got a great feeling from her. I felt like my book would be in the safest hands.
When I booked Kris to edit my book, I knew I had made the right decision. I loved the whole process. She laid everything out so clearly and simply, I knew what was expected of me and by when and she made my voice come alive even more than I expected!
Getting my book edited by Kris was a dream of mine and now when I look at the book (which reached #1 bestseller on launch day), I know that I could not have created a quality book without Kris' input.
She is simply brilliant and I highly recommend working with her.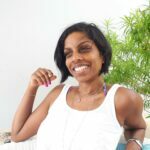 SOUL SUPERSTAR
annickina.com
Someone to walk with me.
Kris' honest feedback and questions pushed me to give even more than I thought I had, to open up and get even more vulnerable.
It was scary, but I knew I wasn't alone, and having Kris there during that process was extremely reassuring.
I love how Kris turned my draft into a final manuscript, while still keeping my style and my voice. My number one fear when it came to hiring an editor was to have my voice be muffled, and changed into somebody else's, but with Kris, that didn't happen.
She brought the best out of my words and I love it.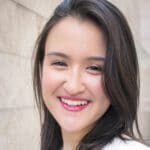 CONFESSIONS OF A YO-YO DIETER
girlonbliss.com
She's not just an editor. She's an interpreter of word chaos!
I needed to feel confident that my book made sense to my readers. So, within the editing process, I was most keen for help with flow and making sure there weren't gaps in thought process.
Even though I'm an avid reader, sometimes the right words don't spring to mind when I write on my own. During the editing process, there were countless moments where Kris simplified some of my sentences to reflect exactly how I was thinking but was struggling to put on paper.
She knows what you mean even though the wording doesn't quite make sense. She can clean up and strengthen your book into the version you intended to write.
Plus, Kris made the whole process really comforting. She was detailed when I had questions, punctual with deadlines, and thorough with the work. That's the kind of person you need when you're anxious about your book deadline!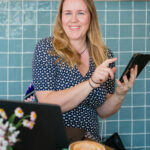 NORDIC LIFESTYLE
thenordicmum.com
Kris gets what it is to write your first book.
She held my hand throughout the process and there was no judgment on anything. I experienced growth from the knowledge that the more you write and edit, the better you become.
Kris's pointers about what it is to write a book were on point.
She gets to know you and your niche. She is able to steer your book in the direction you may not have thought possible in the beginning.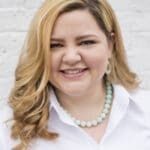 EVERY ENTREPRENEUR NEEDS SYSTEMS
shesgotsystems.com
Her work blows me away.
At the beginning, I was simply looking for an editor who could get my book to market without embarrassing typos or incomplete sentences, but in the process I got an amazing partner on this project who invested her all into each word.
Kris has great attention to details and picks up on things that I can't always see when I'm "in" the process.
I'm certain that without Kris' competent help I'd still be in editing hell, working by myself and slogging through it, never fully confident enough to hit publish. Instead, I know that this book is just the beginning of an amazing journey and I'm already editing book #2 for Kris now!
I've told all my friends and colleagues who are ready to go from maybe to YES in their book writing journey to call Kris now, she's incredible and worth the investment in your project and peace of mind!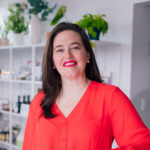 THE BOUNCEBACKABILITY FACTOR
caitdonovan.com/
An editor who could take my book to the next level.
Being a first-time author, I was aware of my limitations and I felt like I brought my book as far as it could go.
Working with Kris gave me the opportunity to sit back and relax because I know the caliber of her work (I've read many books that she's edited) and I know how experienced she is.
Kris gave me the chance to breathe knowing my creation was in good hands.
The best part about Kris editing my book is that she did so in a way that allowed me to grow as an author and now, not only do I have an amazing book, but I also feel better prepared to write book number two!
From bestselling author to book coach.
This entrepreneur transformed her coaching business after writing her story.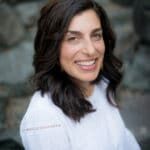 THE SKIN WHISPERER
chooseresilience.com
Kris delivers what she says she will, when she says she will.
I needed help making sure what I wrote was cohesive and concise, got my point across clearly, and conveyed my authentic voice rather than sounding like a training manual for skin.
Kris listened to my vision, my goals and my wishes and helped me achieve all of them. I'm thrilled with the result. I am proud to put the finished product out in the world knowing it reads well and that the words and content are my own.
She sprinkled magic dust on my book with some juggling and rearranging, kept my voice consistent and amplified it for me.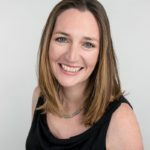 THE BABY REFLUX LADY'S GUIDE
thebabyrefluxlady.co.uk
I cried when I read my own (edited) writing, because it showed me Kris understood exactly what I had felt.
I needed someone to edit my project, my life's calling. And more than that, I needed someone I could trust whole-heartedly, someone who would understand my voice, my message, its importance to me and my audience. I needed someone who would take care, love and respect my work, while making it accessible.
Through our work, my message has become clearer, honed and defined. Kris took the fluffs and wobbles in my writing and made it stronger and more compelling. She stripped out the unnecessary "waffle" and made sure that the important parts shone through.
Kris increased the power of my message with some subtle changes that really make this book much more than just a book. It connects and resonates with people.
I am immensely proud of this book. I can read every paragraph and know it is my voice and my writing. There is no editing obvious in the words in the book, yet it would not be as powerful as it is without Kris's editing. I couldn't have dreamed of a better first book!
Kris is amazing to work with.  She really quickly understood my voice, and her care and attention in retaining this throughout her work is obvious. Every time she suggested changes, I thought "she read my mind". She got inside my head and helped me use powerful language to convey exactly what I was thinking and feeling. Sometimes, she even "got" things I didn't know I felt until I read it, and it resonated so deeply.
Kris's professionalism in her work shines through. She was 100% accurate in her promises on delivery and has been so supportive. I could never have dreamed of a more perfect person to edit my book.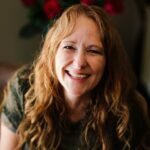 I would work with Kris again in a heartbeat. She made my book happen!
Kris is supportive, provides thought-provoking input and gently pushes you to create good work with her suggestions.
She answered all my questions with grace, and provided great back-up material about the editing and publishing process. The editing is thorough and oh so worthwhile.
I feel much more assured and strong about what I've created since going through the editing journey with Kris, that's for sure.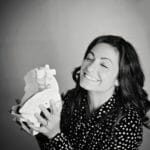 PELVIC PAIN: THE ULTIMATE C*CK BLOCK
drsusieg.com
It was very liberating.
Working with Kris empowered me to stay consistent with my voice and not shy away from the "real me" writing the book. She took the time to clarify key concepts, making the book clear, concise and easy to read, while keeping the flow.
Kris is down to earth, relaxed and not at all afraid to tackle a book about dangly bits!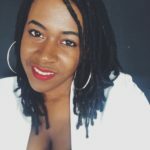 PLAN IT NOW!
tracydurrant.com
Kris is perfect for a first time author like me.
I needed a copyeditor to help me make sure my book was clear enough for the reader to follow along, enjoy the content and not get stuck by grammatical errors or inconsistencies that I may have missed.
Through working together, I now have a book that delivers on the promise that I give to my readers. It's clear and easy to read.
I feel confident sharing my book with the world. I'm excited that more people can get access to my coaching methods and journalling prompts.
Kris works fast and gets the job done. The editing is detailed and I love how Kris guides you through the process, perfect for a first time author like me.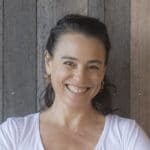 YOGA FOR DIABETES
rachelzinmanyoga.com
Kris is a mastermind when it comes to inspiring others to find their unique voice.
Editing a book is one thing, but to be able to motivate others to truly express themselves with authenticity and heart is a rare gift.
Not only would I recommend Kris as an editor – get your hands on anything she writes.
You'll be blown away!
A book, a cause, a movement.
This teacher went to extraordinary lengths to make her dream a reality.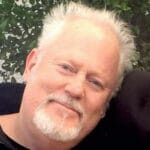 METAPHORICAL THERAPY
metaphoricaltherapy.com
A fresh perspective. A check and a balance. A security blanket and a safety belt.
It has become abundantly clear that editing process has been absolutely indispensable. It is the difference between amateur and professional. It moved good to awesome. This may be specific to our particular project, but Kris' MA in linguistics enabled her to understand and engage with our work at an extraordinarily deep level. Looking back over the process, some of the questions she asked were total game-changers. (She earned her entire fee and then some just by asking one particular question.)
Kris is very smart, experienced, appropriately credentialed and thoroughly qualified. But what makes the difference is the feeling that she puts the work solidly front and centre. If you are engaged in the battle of long-form writing, Kris is the first person you should invite into your foxhole.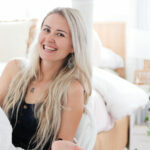 IS YOUR BUSINESS A PRISON?
chenaecarey.com
The kind of editor who doesn't just fix typos.
Kris reviews your content, ensuring that the ideas and concepts throughout the book flowed with consistency and clarity.
There's nothing like a fresh set of eyes over something you've pored over again and again.
Knowing I was paying a professional editor for my book gave me confidence that my book would be worth going on people's bookshelves.
Self-publishing doesn't mean riddled with errors. It is totally possible to produce a great book, a quality book, with the help of a great editor!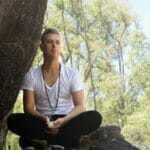 THE GIFTS OF THE ESSENTIAL OILS
adambarralet.com
We were wrapped with the final result and Kris' willingness to work to our timeframes.
To write a book is to bare part of your soul. To hand that manuscript over to another to explore, understand, adjust and fine tune is an act of trust.
We were looking for an editor who would help us fine-tune our book manuscript, ensure the two authors' voices were merged into one and develop continuity through the book.
Kris was able to edit the book with professionalism while respecting the voice and message we wanted to share with the world.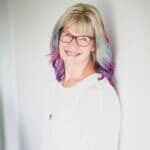 DYE YOUR HAIR PURPLE SOONER
lorrainehamilton.net
Thank you for all the work you did!
Thank you for all the work you did on the book to make it amazing. It really was a team effort and I'm very very very happy with the end result.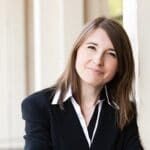 THE BOSS HAT
barbaranixon.co.uk
Working with Kris made the whole experience extremely painless.
If I'm perfectly honest, I was dreading having my book edited as I was afraid of someone else reading it and 'checking' my work. But I couldn't have been more wrong.
Kris outlines the entire process so you know exactly what's happening, and then supports you from start to finish.
I really did feel like I was in safe hands.
As well as being a lovely person, Kris is an editing genius and knows exactly what you want to say, and more importantly how you want to say it.
I loved working with Kris and can highly recommend her to anyone.
EVERYTHING IS A THING
39andcounting.com
Kris edited the book in a way that was true to my voice.
Since this was my first experience writing a book, I wasn't sure what was involved, but Kris made the process so enjoyable and smooth - from our very first call to hitting publish.
My book now sounds like a better version of me!
Kris has the ability to work with you to create a more polished manuscript, really suited for your readers, while staying true to and maintaining consistency of your voice.
Three books in a year? 
This impressive entrepreneur and powerhouse writer made it happen.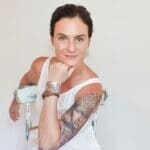 When I found Kris online, she just felt 'right' and my intuition was spot-on.
From our first conversation to the final product, Kris has been friendly, professional and thought-provoking. She went through my manuscript with a fine-toothed comb, making invaluable suggestions and edits to the content, but completely retaining my 'voice' and energy throughout.
I was especially grateful for the clarity she brought to each sentence and paragraph and her impeccable communication.
The additional proof-reading her team provided, meant that my entire 50 000 word manuscript was returned professionally formatted, polished and ready for publishing.
When I finally did submit my manuscript to a major publishing house, I got my first publishing deal! If you are an aspiring author and value the quality of your work, then I would absolutely recommend working with Kris.
She has helped make my dream of becoming a published author come true, for which I am deeply grateful!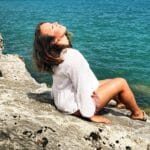 THE MESSY HEALER
indomitablewellness.com
The flexibility, guidance and partnership I needed to deliver my book into the world.
Before we started working together, I wanted an ally for my story and feedback on my writing.
Through our work together, I was guided into the maturation of my story and was able to deliver the book that I had been wanting to share for years.
I could not be more proud of this book. And the journey that brought it into existence.
Kris will guide you to the book that is waiting to be created. She kept the authenticity of my story sacred and meticulously developed clarity and understanding for my readers.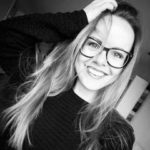 DIVORCE YOUR DESTINY
annasnaturliga.se
Patient and free of judgement.
I needed not only a professional but someone who could bring out the core message of my book by making the manuscript beautiful and yummy for the readers' eyes.
Kris did all of that even though it wasn't easy because I am not a native English speaker. Because of her understanding and kind communication, I never felt bad for making all those thousands of mistakes.
When I did my part of the job by writing the first draft, Kris made it beautiful and smooth by trimming it down, giving valuable feedback and making many much-needed corrections.
Kris is a gentle and smart soul gifted with such a beautiful talent for words and written messages.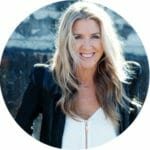 SLEEPY MAGIC
daniellewright.com.au
Because of our long-term correspondence and her references through Marie Forleo's BSchool, I knew I could trust Kris. I just had to trust myself!
I felt overwhelmed and downright scared to hand over my first manuscript to someone I didn't know, especially since I have never gone through this process before. Kris gave me the confidence to hand it over because of her nurturing approach.
I knew in my heart I had to get this book out, but now I know in my head I have to keep forging ahead. Step by step, the right people have presented themselves at the right time.
Kris helped me with first time jitters and to realise I have just go for it.
Using her book profits to create real change.
This art director and author funded girls' education and helped build a school.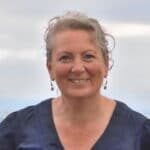 REALIGNING SELF
realigningself.com.au
Kris is on point, constructive, encouraging and helped me become a better and clearer writer.
I needed an editor whose style felt compatible with my own. I did not want to change my voice in order to comply with strict rules, yet also wanted my writing to be clear and understandable to others.
If I'm honest, I was also looking for someone to validate me a being a good writer… although I realised during the process that I needed to consider myself a good writer first, and that simply by engaging Kris' editorial expertise, I was backing myself as being a writer good enough for me to invest in.
I feel more confident about my book, my writing and the quality of both.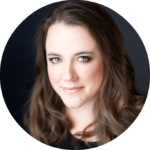 A GOOD GIRL'S GUIDE TO OWNING YOUR SEXY
ownyoursexy.com
Kris strikes the perfect balance of expert editor that you trust to whip you into shape, while being kind and supportive too.
I needed someone I trusted with my words to guide, correct, and mould them. This ebook was the first writing of any substance I had done since law school (more than a decade ago), and I felt pretty vulnerable offering it up to someone with a 'red marker'.
Working with Kris allowed me to trust that I can write!
I feel so proud of myself that I produced this thing that is going to go out into the world and help other women. I feel like it would have stayed locked away if not for handing it over to Kris.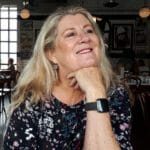 MURDER, MAYHEM, MIRACLES... AND STILL MARRIED
stellaupneck.com
Kris has a natural empathy for an author.
A consummate professional whose craft is of the highest standard, one of excellence, Kris has a deep understanding of the intense process of getting a book out into the world.
If you are writing a book, or even think of writing a book, I would highly recommend that you have a conversation with Kris! You will be delighted that you did.
She is truly one of my favourite humans!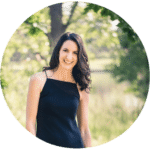 Once I committed to working with Kris, I felt completely supported and more confident in my writing, just knowing she was on my side.
It's quite a lonely process writing a book and Kris's professional, personable style really helped me stay on track, accountable and sane!
Kris is right at home with words and their impact on the world. She teaches you how to be the same and guides you expertly towards completion of your big book dream.
Kris keeps it real but allows you unravel and discover your style, while challenging you to write the message you are here to deliver.
Time for an ultimatum!
After putting it off for years, this business consultant got serious about finishing.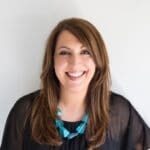 MONEY MADE BEAUTIFUL
sylviachiercha.com
I have a book that I'm confident to send to print!
As a numbers person, writing has never been my strong suit but Kris helped me see the value in my book and understand the value it could offer to women in business.
She transformed my words and made them sound better and flow more smoothly. She called me out on the grey areas and questioned where something made sense to me, but may not have made sense to others.
You've gotta work with Kris. Seriously. She promised me she would get it done in a certain timeframe and she did. She promised she would be thorough and she was. She was encouraging the whole way through. I felt supported and I knew what I had delivered to me was polished and professional. Plus, she's such a cool chick.
Don't walk, run. Work with Kris!
HEALING HISTORY
spiritclear.org
Kris' work on my manuscript greatly increased its flow and readability, which in turn increased my confidence in bringing my work to publish.
She is intelligent, thorough and dedicated to her craft. Kris fact-checked my historical references. Her questions were pertinent and well-directed. And she caught me on tangents and held my writing to the point.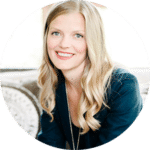 KATIE LEE
heykatielee.com
I was in search of an editor to edit my first book. I wanted someone that could be patient with me as I navigated this new experience and perhaps even teach me along the way.
I was able to publish a bestseller and remain sane during the process. In fact I felt confident and enjoyed myself more because I worked with Kris. I felt like I was in such good hands that I could use my time and energy to write a great book.
I was blown away when I finally held the book in my hand. I know that it is exactly what I wanted, but also fully expresses everything in a way that will be well received by multiple cultures. I feel so satisfied and proud with the end result.
Kris has a very efficient yet thorough process that I trust. I felt safe in that process, but it also held me accountable to a deadline that I desperately needed.
It's well worth the money, because you simply can't edit your own work at that level. Kris was the best hiring decision I made for my first book.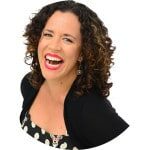 TALL POPPY PROJECT
kyliepatchett.com
Twice in the final stages of publishing my book on schedule, Kris has rescued me by executing last-minute, fine-detail changes.
She works so quickly and efficiently, you've hardly sent the request before your work is back all polished and shiny again!
That Kris is the consummate editing professional is an advantage, but the fact she provided the peace of mind you can only get working with someone who loves language, and understands how to imbue it with your personal flavour, is absolutely priceless.
Science background meets personal health journey.
This dermatologist wrote about overcoming her own health crisis to help other women do the same.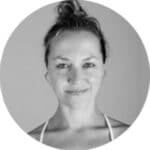 THE CLEAN YOGI
thecleanyogi.com
I liked the fast pace. Not having time to doubt myself was good.
Sometimes I can overanalyse and get frozen. What can I say? I am stoked! This is an awesome feeling! I can't describe!
I want to write another book now!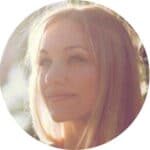 REAL RAW WILD
realrawwild.com.au
Kris is a gem! I truly appreciate her guidance, support and generosity throughout this process.
It feels so wonderful to have the final draft! Whoohoo! Having her eyes and 'pencil' look over the copy gives me so much confidence to put it 'out there'.
Priceless.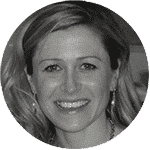 CLAIRE ENSTON
claireenston.com
Before I started working together with Kris, I needed confidence and support in committing to a deadline! I never believed that I would be able to produce an eBook.
Kris so expertly provided the last minute nerve calming and support throughout the process. I trust her 100% in her advice and most importantly honesty in my content.
Kris will give you the practical tools to help you create your best possible content. Her enthusiasm and positivity will give you the momentum and self belief to commit to your deadline.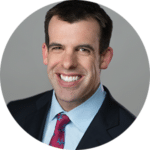 I needed a professional review of my first book, including an in-depth review of its content, structure, and clarity.
Kris was generous in helping me answer questions such as "Was this message persuasive?" and "Does this book / chapter get you excited?"
I became more confident in my book's content and clarity. Kris provided a much-needed and credible third party perspective. I now have assurance that I have a high quality, persuasive and well-written book.
I'm now excited for my book launch, and very grateful to Kris for her feedback, edits, and words of encouragement. Kris is very easy to work with. She sets clear expectations up front on what she will provide and when.
She gave my content a thorough, in-depth review and was willing to answer questions I had about how effective and persuasive my content was. She is also extremely friendly, and really made this process fun for me.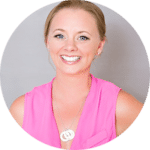 TRUST YOUR MELODY
lanamayes.com
I needed someone who I could trust to take the time to get to know my unique voice and help to fine-tune the details that I miss in the flow and energy of telling my story.
While working with Kris, I became more relaxed, yet more focused. More accountable, yet more free to simply write. I knew Kris had my back and so I was able to have fun with the process. I especially loved reading through her feedback and suggestions.
I loved working with Kris. I was often quite taken aback at how clearly she interpreted and improved my work. I was often astounded at her ability to make small changes that sounded even more like my authentic voice! It is an incredible skill!
With my book, I am ecstatic, proud and confident that I have been able to make a small difference. Like I have kicked a life goal I didn't even know I had.
A unique creative process.
This spiritual teacher describes how he worked with his co-author to give nature a voice.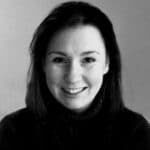 WANNABE TO WRITER and HOUSEWORK BLUES
danielleraine.com
What a lucky find! Kris is a total professional, a brilliant editor and an absolute gem.
Being self-published, I'm so grateful for her eagle eye, grammatical expertise and insightful suggestions. My book is so much better for her input.
Even though I'd quadruple-checked my manuscript, Kris found all the little errors that I'd missed – and some I didn't even know were wrong.
I felt much more confident releasing it to the world, knowing that she'd rounded up all those niggly typos and mistakes that can really irritate a reader. Her attention to detail really improved the calibre of my book.
But not only did Kris elevate my book to traditional publisher's standards, she was also a voice of calm and reassurance during those last-minute wobbles. It can be a little lonely and nerve-wracking to be an indie author, so having Kris in my corner was a real boost.
Not only a great editor, but a champion and a friend. Thanks Kris!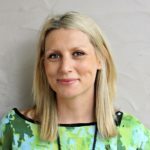 SOULPRENEURS
soulpreneurs.com
Kris is every author's angel!
Kris helped me wrangle years of words and content into a bestselling book which I'm immensely proud of.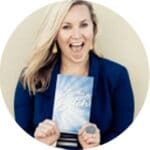 Kris is SUCH a godsend!
Kris goes above and beyond, to really make you feel she's a part of your success team and understands your business intimately.
She cares.
I would recommend Kris to anyone who cares about an excellent finished product and will use her for all my future projects.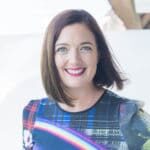 THE HAPPY HOME
patricialohan.com
Kris is a ninja with words.
I wanted to get my message and story out to the world. People kept asking me for a book! I ended up with exactly what I wanted after Kris worked her magic.
I am delighted I have a draft manuscript that I can move forward with. And everyone who has read it has given so much positive feedback.
Kris is super efficient and amazing at what she does. She took something that I have wanted to do for so long and made it simple and easy. I'd recommend her to anyone who wants their book out in the world.
// OTHER EDITING PROJECTS //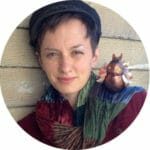 LISA ENGLAND
lisaengland.com
I needed an outside eye to help me see where I was repeating myself, using words with less-than-ideal clarity, or forgetting my audience.
Working with Kris, I was able to arrive at polished web copy so I can deliver a timely and complete package to my web designer and developer.
I had some unexpected opportunities come my way. Because we had finished the web copy, I was able to use parts of what we had written to create an emergency verbal pitch and written "sales deck." The first recipients immediately wrote back gushing about the approach.
Several people I pitched to using the copy Kris edited are on the cusp of hiring me. I believe it's due to the clear, compelling and compassionate copy we landed on.
I feel inspired, liberated, empowered. I can say what I do, and write about it, knowing my words will do the work I need them to.
I've told a number of people that Kris knows how to take words from okay to awesome. Kris not only sees the gap between what is and what could be, but she knows how to get across it linguistically and rhetorically.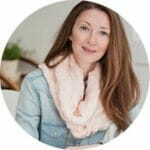 YOGA WITH NICHOLA
yogawithnichola.com
I was preparing all the content for my new website. Some aspects were easier to write than others and I felt the tone of my writing varied. I wanted it to be consistent and to sound like my voice throughout.
I also didn't feel confident in my writing style or appropriate use of grammar and was reluctant to post my work on the Internet.
Through working with Kris, I gained confidence to publish on my website, knowing there were absolutely no typos, the grammar was accurate and the same vibe ran through the pages of my website, they all sounded like me and the writing flowed.
I thoroughly enjoyed the process of working with Kris from start to finish. I felt she got me and understood what I was trying to achieve. Although I was nervous to open the edited documents from Kris, once I started working through them I was hooked. I'm thrilled with the changes made. Subtle word changes and sentence restructure here and there made my message sing from the pages.
The feedback Kris gave really helped to give me a boost. I can now press publish with confidence. Thank you so much Kris, I'm looking forward to working with you again.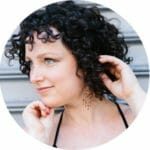 An editor who would get my intention and express it better than I can with my English as a third language.
I was completely open and honest about my past bad experiences with editors, my fears and hesitations. Kris took care of me. Like, really took care of me.
We had a wonderful call where she asked many questions and listened to all my wishes and expectations and descriptions.
She was super accommodating and super fast. Her professionalism blew me away.
What I valued tremendously was her comments where she explained why she'd made the changes in the copy. Finally! Someone who is teaching me what I can change in my future writing!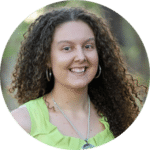 BROGAN MICALLEF
broganmicallef.com
I needed someone to look at my website copy from an outside perspective. It's so easy to get caught up in what you're writing and forget what it's like to come in with no prior knowledge of who you are and what you offer. I'm all about collaboration and it was fantastic to work with Kris to make sure my copy was the absolute best it could be!
I'm so proud of my website and what I've created. Kris played an important role in my transition to becoming an entrepreneur…and that's not something I'll ever forget!
Kris is a fellow copy fiend and word lover. She's amazing at what she does and makes the whole process an absolute breeze. You know exactly what to expect and when to expect it by.
Kris delivers!
LETTERS TO THE SISTERHOOD
letterstothesisterhood.com
Oh. My. Word(s). This is exquisite!
I cannot thank Kris enough for her patience and talent! What a perfect start to my week.
Having never worked with an editor before, I was nervous, but Kris made the whole experience easy and delightful.
The finished masterpiece is amazing!
I adore every word!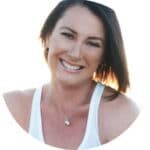 SONYA LOVELL
sonyalovell.com
It felt great to get it out there and I'm now really excited to have momentum and structure to follow.
I had fantastic feedback yesterday. I also saw increased likes on Facebook and new sign-ups for my list.
So pleased!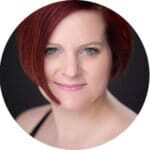 MICHELLE SZPAK
szpakbiker.com
Words are hard for me. As an image-based person and dyslexic, I always worry about what I type.
I knew I had the ideas there, but the wording never quite delivered on what I needed it to.
Kris created words that flowed, and sounded better to the clients. I also felt much more confident with posting my news on my blog with Kris's re-wording.
I feel happy that people can go to my website and the words flow and will speak to them in the way that I wanted to put across myself but could never do it.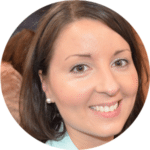 WP LAUNCH ME
wplaunchme.com
I needed a professional to string my words together in a way that my ideal client could easily understand and want to continue reading. Working with Kris made me feel like a professional which is how I want to be portrayed by my clients.
There is a lot of tacky copy out there and I'm glad mine isn't one of them thanks to her!
I'm very happy that I treated my business with enough respect not to DIY everything, because it meant the job was done more quickly and professionally, and I was putting my skills to good use elsewhere in my business.
Kris is a pleasure to work with and I love her gentle approach when making suggestions to improve the copy.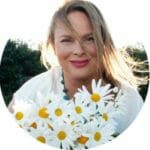 THE DAISY CHAIN GROUP
thedaisychaingroup.com.au
I told everyone in my mastermind to work with Kris! She made me POP on my about page.
I read the clean copy and loved it… Then I opened the tracked copy – and yes – freaked out!
But, the great thing was… I could totally SEE what I was doing after the edit and couldn't wait to get started on my website.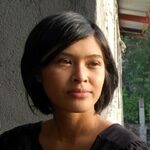 Kris was great at making everything as unintimidating as possible.
After seeing her edited work written out, I felt like she had made me sound smarter than I am, or maybe I was just that surprised and impressed with how she was able to translate the interview on paper.
I definitely see her editing services as a start to the basis of my ebook and makes me feel like I can do this!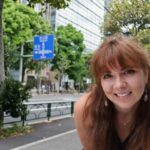 MARINA'S KOKORO
marinaskokoro.com
Telling a stranger your deepest and darkest moments, in the hope of having it reflect your true intentions for writing an ebook available to anyone in the world, is no easy thing.
For this reason, I felt elated when, after speaking to Kris and experiencing the warm and safe environment she creates, she accepted my book project. I've enjoyed the process a lot.
It's an incredible feeling to finally get to tell the story you have always been holding onto – like a burden lifted off your shoulders.
If you have ever felt like the story in your mind is getting lost up there, or you just feel too close to your work, causing you to re-edit it a billion times and never allowing it to see the light of day, Kris is the fairy godmother you have been dreaming about.
She makes the experience fun and stress-free. Highly recommend!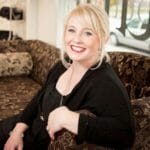 LA BOUTIQUE HAIR AND FASHION
laboutiquehair.co.nz
I was blown away by how well Kris really made the text of our website come to life, and really reflect what the culture and feel of our business was.
She was quick, efficient and was incredibly lovely to work with. Kris is a very talented lady and look forward to working with her again in the future.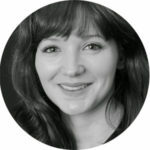 HELEN OCLEE BROWN
helenocleebrown.co.uk
Wow! I am impressed. It looks great. Kris provides a brilliant service; it's really top notch. I really like what she's done!
It's just what I'm looking for: a much more personal approach and a clearer message.
I like the way Kris varied the sentence length to make the copy much more engaging. She has really taken the slightly uptight, formal edge off it.
I will certainly recommend Kris. Such a smooth process and I am chuffed to bits with the end result. The tone is just what I wanted.
Wonderful, thank you!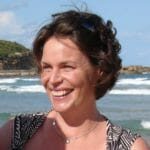 YOUR BRAIN HEALTH
yourbrainhealth.com.au
When I first I connected with Kris, I knew she was exactly the editor I'd been looking for.
As a fellow freelance writer and editor, we had an immediate rapport and understanding, and as a small business owner launching a new website, Kris understood how important it was for me to get the words just right.
We spent a fun hour chatting on Skype to establish exactly what I needed, and within a few days Kris turned around a leaner, meaner, zhooshier and more grammatically correct version of my original copy.
But her skills went further than just editing. Kris gave me the confidence and support to go "live" (and I was petrified). And her ongoing kindness and humour (and link-sharing) have meant the world to me.
I'd recommend her in a heartbeat. Your words will be safe in her hands!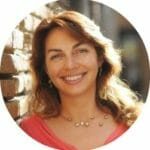 SUNSHINE TABLE
sunshinetable.com
I had the idea for my ebook floating around for a long while, I'd even worked out my table of contents, but Kris helped me to actually make it happen.
We had a lovely chat where she asked me lots of great questions that I hadn't thought of before and then a week later I received my introductory chapter plus the beginnings of the next section.
I was flabbergasted at how much she managed to capture in such a short time. It was everything we'd talked about and sounded exactly like me, only more polished and well expressed.
Seeing my ideas transformed on the page made all the difference and kickstarted my writing. It took me a few weeks after that and I now have my finished draft!
Thank you so much Kris, this easy entertaining guide would still be a dream if it hadn't been for your help!
REBECCA WADDINGTON
rebeccawaddington.com
My words were in great hands with Kris! After writing my own copy for my website, I wasn't entirely happy with the structure and word placement.
After positive reviews of Kris's work, I immediately booked her in. I am very happy with my revised copy and how she kept true to my own personal style and language.
I would definitely recommend and work with Kris again.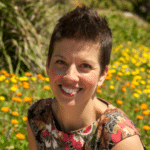 THE WEBSITE WRITER
thewebsitewriter.com.au
Kris is so talented – her touches and finesse are just 'mwah' and she sure can rock a call-to-action!
Although I help other people speak fluently through their websites, when it came to my own I felt inarticulate. And I knew I couldn't judge my own words objectively.
Kris asked me the questions I couldn't see for myself. She highlighted where my reader would need more detail, and she helped me 'zoom out' of my story to ensure the context would make sense. I was too close to it to do that adequately on my own.
Now I feel that my voice comes through my website fluently, which is precisely what I was hoping for.
The process exceeded my expectations and I'm so pleased.
IS IT TIME YOU JOINED THESE SELF-PUBLISHED AUTHORS?
WRITE THE BOOK YOU'VE ALWAYS BEEN MEANING TO WRITE...
GET MY

FREE

7-DAY PROGRAM & START TODAY!