Ever felt like you're in a cycle of burning out over and over and over again? I'd like you to meet Caitlin Donovan, burnout specialist, host of FRIED: The Burnout Podcast and author of The Bouncebackability Factor.
Caitlin's book came along at just the right time for me. (I'm so lucky to get to edit such talented people's books - the exact right one always seems to show up at the perfect moment when I need to read it most.)
It was April 2020, we were slap-bang in the middle of the first COVID wave, and while everyone was baking bread and learning dance routines on TikTok, I was having the two busiest back-to-back quarters in the 10 years of my business.
All I can say is thank goodness for Cait.
Have a listen to the powerful message she has to share, how it solidified through the book-writing process, and how the book is now helping women bounce back from leaky boundaries and exhaustion as default to a life where they thrive.
Check out Cait and the behind-the-scenes of her book:
In a nutshell, here's Cait's book process.
What was the problem?
Cait started her book, but didn't get serious until a life mishap sat her on her butt and she took it as a sign to write. She had all these words and scribblings and podcasts episodes and the book poured out of her.
Only looking back did she realise she was doing it the hard way and hadn't created any structure.
How she solved it
Cait engaged a writing coach to help develop some of the ideas. I recommend working with someone who can support the writing part and give support and encouragement along the way, because writing can be long and lonely... Never what authors want to hear, but it's true! It's a lot of hours in your seat with nobody to bounce ideas around with.
Cait knew feedback was going to be crucial if the good book she had written was going to become exceptional. She embraced the editing process, knowing that she really wanted this book to be as good as it possibly could be.
Quality was a non-negotiable for her.
Who this approach is good for...
Everyone!
I'm an advocate of writing your book your way, and still nobody is immune to needing feedback! We all have blind spots, so we all can benefit from bringing on a team.
Not got the budget for a writing coach? No problem!
There are numerous Facebook groups of beta readers where people swap manuscripts and trade beta feedback. Or you can hire beta readers for some first impressions from any number of freelancer sites.
Just be sure to ask specific questions to make sure your betas stay on track.
Why would you do it this way?
Honestly? The more eyes you get on your drafts, the more used to having people read your work you will be.
You will need to exercise that visibility muscle before putting your book out into the world, because if the first feedback you get is your reviews, you could be in for an unwanted surprise.
About the author
Caitlin Donovan is one of New York City's leading burnout experts, host of Fried – The Burnout Podcast, and author of the book The Bouncebackability Factor: End Burnout, Gain Resilience, and Change the World.
Her master's degree in Traditional Chinese Medicine enables Caitlin to combine Eastern wisdom with her natural practicality.
After treating more than 25,000 patients, Caitlin added 1:1 coaching, corporate workshops, and keynotes for companies such as PTC and Lululemon – all with a focus on burnout.
About the book
The Bouncebackability Factor offers the reader seven major burnout causes and their fixes. The main message: Burnout is not your fault.
This is a book for everyone who has ever felt fried with a special focus on the female entrepreneur. In a world where women are told that they can have it all and be it all, the high achievers are looking down from the top of the mountain and wondering why it doesn't feel as good as they thought it might.
As opposed to focusing on the workplace, increasing positivity, leaning in even more, or productivity measures, The Bouncebackability Factor zooms in on the real reasons burnout is so rampant and what every individual can do to end their own personal burnout culture in order to reclaim energy, joy, and fulfillment.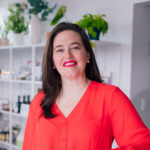 THE BOUNCEBACKABILITY FACTOR
www.caitdonovan.com
I love how Kris turned my draft into a final manuscript, while still keeping my style and my voice.
Being a first-time author, I was aware of my limitations and I felt like I brought my book as far as it could go. Working with Kris gave me the opportunity to sit back and relax because I know the caliber of her work (I've read many books that she's edited) and I know how experienced she is.
Kris gave me the chance to breathe knowing my creation was in good hands. The best part about Kris editing my book is that she did so in a way that allowed me to grow as an author and now, not only do I have an amazing book, but I also feel better prepared to write book number two!