Dr Keira Barr is a prominent leader in women's medicine – creating a bridge between hormones, skin and mind-body medicine to optimize women's mid-life experience.
As a fierce patient advocate and completely dedicated to uncovering the root cause of hormonal imbalances, Dr. Barr empowers women worldwide to take control of their health and their hormones in menopause.
Here, I talk to Keira about how her own health journey was a catalyst for writing her book and how she wanted to translate very complex health information for the everyday person struggling with their own health.
Keira shares how she had to be encouraged to share her own personal journey, the difficulties of transitioning from scientific writing to a memoir style and how ready she was to get writing when the time was right.
Take a look...
What was the problem?
Keira tells me that one of her biggest hurdles was moving from an academic and scientific style of writing to a more general and personal style.
This is something I hear a lot, especially with specialists and experts who are taking their deep knowledge to a generalist audience.
Finding the balance between accuracy and simplicity, informativity and vulnerability can be delicate, but in the pursuit of making an impact with all she had experienced, it was something that Keira was committed to working on.
How she solved it
Keira had to walk her talk and 'get naked' when it came to writing her book.
She was used to taking clients through a process of being vulnerable and examining their emotional life, so she had the skills to apply to her own life.
Keira talks about how she was a number of years into her healing process before she sat down to write the book.
She knew she needed to be enough on the other side of her challenges before she could set about helping anyone else with her story, even though she had been writing the book in her head for some time.
Who this approach is good for...
How traumatic or distressing your subject matter is will determine how much healing and emotional processing you will do when writing your book.
I tend to find that memoirs, health journeys and personal stories that have involved some kind of physical or spiritual transformation can be really taxing on the writer.
Keira's self-knowledge and the way she trusted her own wisdom around the timing was imperative for a successful outcome.
I noticed in our interview how she said it was quick to write her book once she was far enough past her initial experiences, but that the healing journey was ongoing and lifelong.
I highlight this because you don't want to leave it forever before you write your story. Never feeling good enough, healed enough, can leave you in a place where you never start.
If you're feeling the tug to get your story out there, you can always start writing and see what comes through. Nobody is forcing you to publish before you feel comfortable sharing.
Why would you do it this way?
Well, first off, I believe all of us can benefit from therapy and dealing with our 'stuff'.
But apart from the benefits of taking care of yourself and accepting your past, you also have a duty of care to your readers to not pass on your unprocessed crap.
When you haven't dealt with the difficult experiences you've had and you spill them on the page, the way you talk about it can be triggering for your readers.
If you're writing your story to help others who are in the same situation as you were, it's important that your advice does no harm and truly supports the reader through their challenges.
About the author
Dr Keira Barr is an international speaker, bestselling author, clinical educator, and leading authority on women's health.
As a former Assistant Clinical Professor at UC Davis in the departments of dermatology and pathology, editorial reviewer of multiple leading medical journals, medical advisor within the personal care and tech communities, and researcher in clinical trials, she is dedicated to providing the most-cutting edge and innovative solutions for women.
Her work has been featured in the MindBodyGreen, Bustle, Reader's Digest, Glamour, SELF, Oprah Magazine, and more.
About the book
Is your skin the key to unleashing your potential, gaining confidence, radiating beauty and creating the life you are meant to live?
In this stimulating new book, Dr. Keira Barr shares a groundbreaking and surprisingly simple approach that redefines skincare.
She leads you step-by-step through easy-to-follow evidence-based approaches that have helped her clients, other entrepreneurs, and herself boost energy, look younger, gain confidence and feel like rock stars in their skin.
Learn optimal skin strategies in a positive and loving way. Gain trust in your skin and make meaningful changes so that you can actively and confidently pursue the life you crave. See for yourself what a difference healthy skin can make in your life.
Then live the life you crave.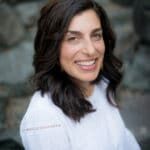 THE SKIN WHISPERER
chooseresilience.com
I love how Kris turned my draft into a final manuscript, while still keeping my style and my voice.
When we started working together, I needed to know I had someone to walk with me and help me make my book see the light.
Kris's honest feedback and questions pushed me to give even more than I thought I had, to open up and get even more vulnerable. It was scary, but I knew I wasn't alone, and having Kris there during that process was extremely reassuring.
My number one fear when it came to hiring an editor was to have my voice be muffled, and changed into somebody else's, but with Kris, that didn't happen.
She brought the best out of my words and I love it.