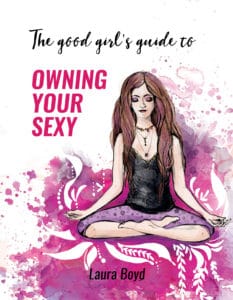 non-fiction self-help
body image // mindfulness // self-esteem
Focus of Editing
Laura wanted to add a beautiful book to her business to diversify her products and services. As a visual creative (boudoir photographer), writing her debut book was a little out of her comfort zone, so our collaboration was needed to move the project along into reality.
Laura had a gorgeous style and editing was a light touch copyedit, with an emphasis on making sure the ideas were clear and accessible. The professional touch gave Laura the boost she needed to put it out in the world.
About the Author
Laura grew up in South Carolina with a former show-girl mother and entrepreneur father who was obsessed with photography. After trying to have any number of 'normal' jobs and even going to law school, Laura finally gave in to the irresistible creative and entrepreneurial spirit her parents gave her and opened a photography studio in 2009. Once in the photo industry and totally hooked, she discovered the existence of this amazing niche of photography and decided to make it her own.
About the Book
Owning your sexy affects every aspect of your life – confidence, career, self-esteem, relationships, and sex life. Professional boudoir photographer Laura Boyd has helped over 1500 women own their sexy in her Manhattan boudoir studio, and now she is bringing the Own Your Sexy experience to all women with this guide to help you claim your personal power. Pairing the concept of sexiness with an exploration of the seven chakras, you will dive into each facet of your being and work to bring your chakras and your life into balance.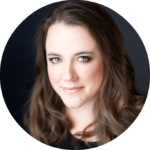 A GOOD GIRL'S GUIDE TO OWNING YOUR SEXY
ownyoursexy.com
Kris strikes the perfect balance of expert editor that you trust to whip you into shape, while being kind and supportive too.
I needed someone I trusted with my words to guide, correct, and mould them. This ebook was the first writing of any substance I had done since law school (more than a decade ago), and I felt pretty vulnerable offering it up to someone with a 'red marker'.
Working with Kris allowed me to trust that I can write!
I feel so proud of myself that I produced this thing that is going to go out into the world and help other women. I feel like it would have stayed locked away if not for handing it over to Kris.