What I mean when I say the best writers
First off, there's no such thing as 'best writers'.
So, let me address the title of this post, before you think it's clickbait.
What I mean by best writers has nothing to do with how well anyone writes.
At least in my view, it's less about good, great, 'the best' writing.
It's much more about connected writing.
Not everyone can write a literary masterpiece that wins those fancy awards, but my guess is you are probably much more interested in being the kind of writer who writes meaningful books that make a difference to your readers.
Connecting with your audience beats technical prowess every damn time.
For me, the 'best' writers are those who put their energy into being better tomorrow than they are today. They're the ones who choose work towards their own version of success, who are interested in improving their craft.
Successful writers define what their best writing looks like, when they seek feedback from their audience, aim for incremental improvement and seek professional editorial support when they get stuck.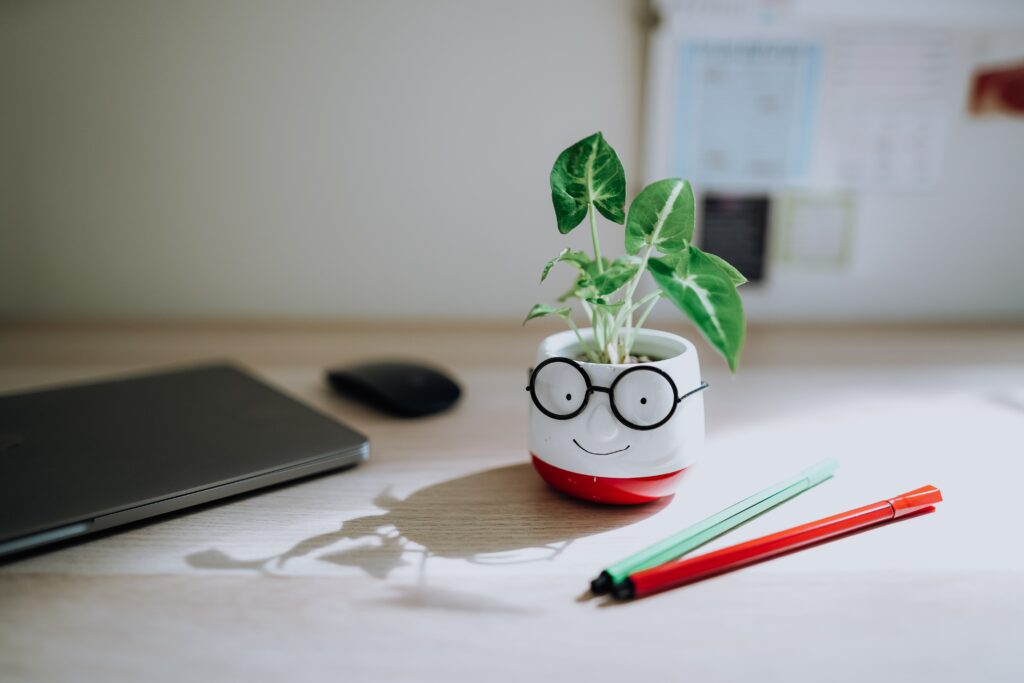 The common wisdom around a daily writing habit
From this opening gambit, you can probably imagine what is coming. I am someone who supports writing your way.
As such, I like to stand against all those template-touters and boring-blueprint-makers. If people are telling you there's only one way to do something, I guarantee that they are not the expert in that thing.
Enter: the so-called self-publishing gurus of the world.
You've probably seen people online who have self-published once, twice or even a bunch of times.
They write and sell their book.
They get the little Amazon sticker – nawwww.
They start calling themselves an international bestselling author.
And then they sell you the method to writing and selling your book, which is the exact same method they used once or maybe a couple of times to write and sell their book.
They sell that to you because it's the only way they know.
They'll call it something like The Number One Awesome Author Template* or Bestseller Book Blueprint To Beat All Other Bestselling Book Blueprints**.
* This is satire. If there really is a product called The Number One Awesome Author Template, it is purely coincidence.
** Seriously, this is a joke, folks. And if this is your product, you are a joke. Instead of suing me, go take a long hard look in the mirror.
Many of these so-called self-publishing gurus are problematic.
Just like those mindset-is-everything dude-bro BESTSELLING AUTHORS (who need to write in shouty caps, because they have nothing original or interesting to say, so they JUST SAY BLAND STUFF BUT LOUDER).
And the reason they're problematic is because they frame things in an either-or kind of way.
Either you do this thing, or you'll fail.
Either you follow this method, or you won't be successful.
Either you write every day, or you can't call yourself a writer.
When it comes to writing anything – be it a social media post, a blog, or something longer like a book – there are writers, writing coaches, publishing consultants and been-there-done-that best-selling authors touting their method as The Method.
Yet there are always various ways to go about anything.
There is almost never one single way of doing anything.
(Unless you're a brain surgeon or a aeronautical engineer, I guess!
I'm going to stay in my lane here...
Writing definitely doesn't have just one single way.
Writing has lots of different ways.
In fact, writing probably has more ways than a lot of things.
You can experiment with writing. Brain surgery not so much.
This seems so obvious to me, but it's not the common wisdom.
In a lot of online writing groups and writerly spaces where I've spent some time, the must-do method that gets thrown around looks like this.
You should write every day.
Writing on a daily basis will build your writing muscle.
Building your writing muscle is not just the goal, but the only way.
Over time, you will write more if you stay consistent, because you're writing a little bit every day.
I've seen people talking about why you must write every day so often that, even as a professional, sometimes I've questioned my own methods. I mean, so many people say this is The Only Way. So, even though I get my writing done in a decent amount of time without too much hard work, I thought maybe I was wrong on this one.
Then I tried writing every day and...
It suuuuuucked.
For me, that is, writing every day sucks. And I'm not alone.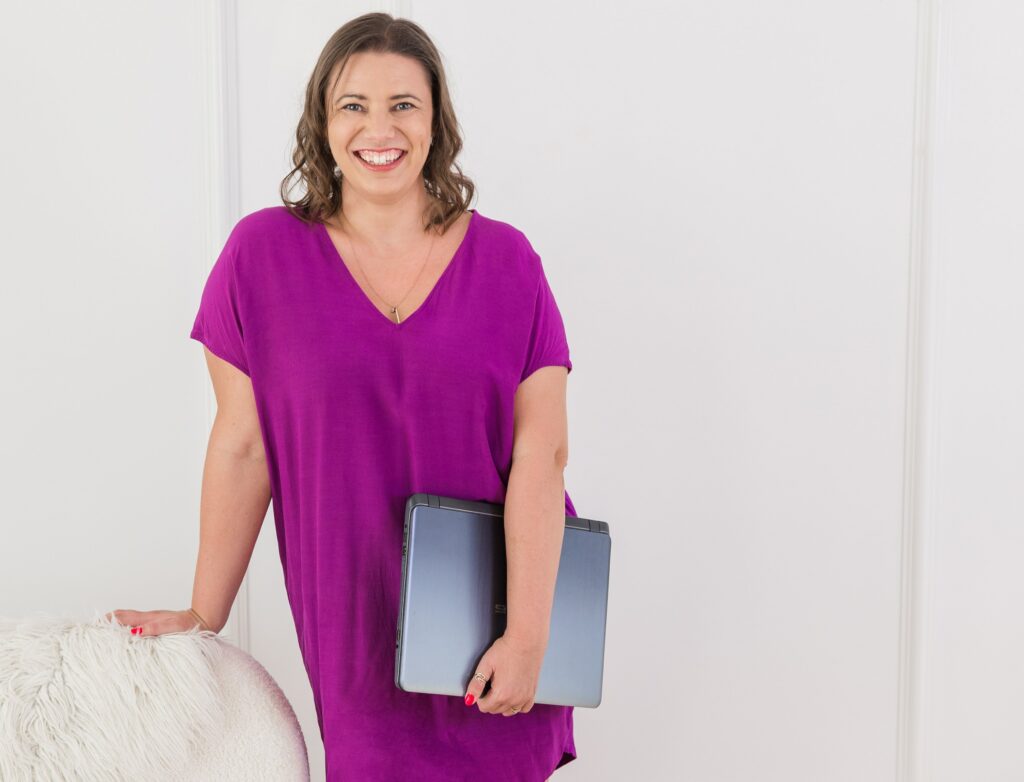 Debunking the glorification of having a daily writing practice
Now, I'm not saying a daily writing practice is wrong.
Writing every day definitely works for some people.
However, I have noticed that it works for, let's say, a certain type of people.
And I am just not one of those.
Maybe you've tried to write on a daily basis and not been able to either. That's okay, - and I'm going to give you some reasons why in a moment.
Yet, in our society, just as we glorify early birds over night owls, doers over thinkers, money-makers over artists, the daily writing habit has been promoted above every other writing style.
So much so, that maybe you can't even name another kind of writing schedule.
Slowly, the glorification of 'always on' has been changing.
More and more, people are of the mindset that you can do you. Increasingly, creativity is valued, though not always on the capitalist scale of how much can be made from xyz pursuit, and we all have to put a roof over our heads, so... there's still room to improve.
When 'producing' or 'being productive' is so often the focus of the writing goal, the practice of writing has become about how much, how long, how often, and how many words, instead of... well, what?
What what we're talking about here is the act of writing versus the art of writing.
The 'instead' part is to see writing as a journey – one with meanderings and side trips that make it all the richer. A journey which, coincidentally, if allowed to unfold, will actually make you more productive.
Take writing your first book, for example. If you follow all the steps, writing every day, producing to a timetable, launching on the dot, you'll get a book done, but it may not have soul. And it might have been pretty difficult and stressful along the way.
However, if you give yourself time and space, explore what works for you, talk to people, let your research take you on tangents, you might not smash out a book quite as quickly. Yet chances are you'll enjoy the process, learn more about writing, and no doubt learn something about yourself.
So my question to you is this...
Write every day... to what end?
Think about what it is that you're actually trying to achieve by insisting on a daily writing habit.
If you feel like striving for a daily writing habit is setting you up to fail, then maybe you'll resonate with some of these reasons why great writers everywhere do not write every day (and that's perfectly okay).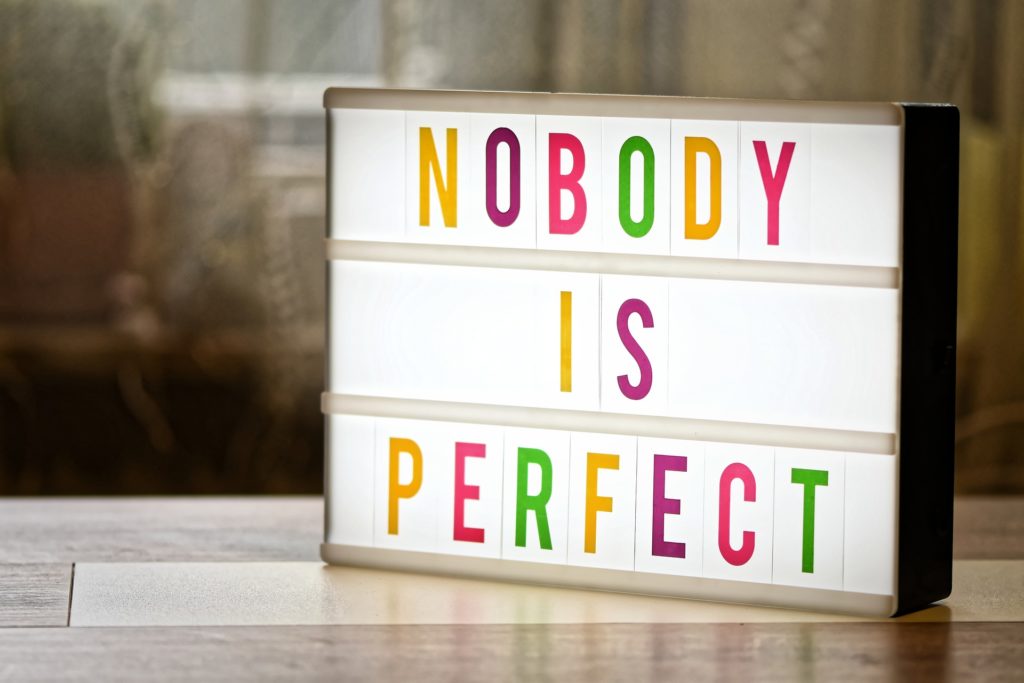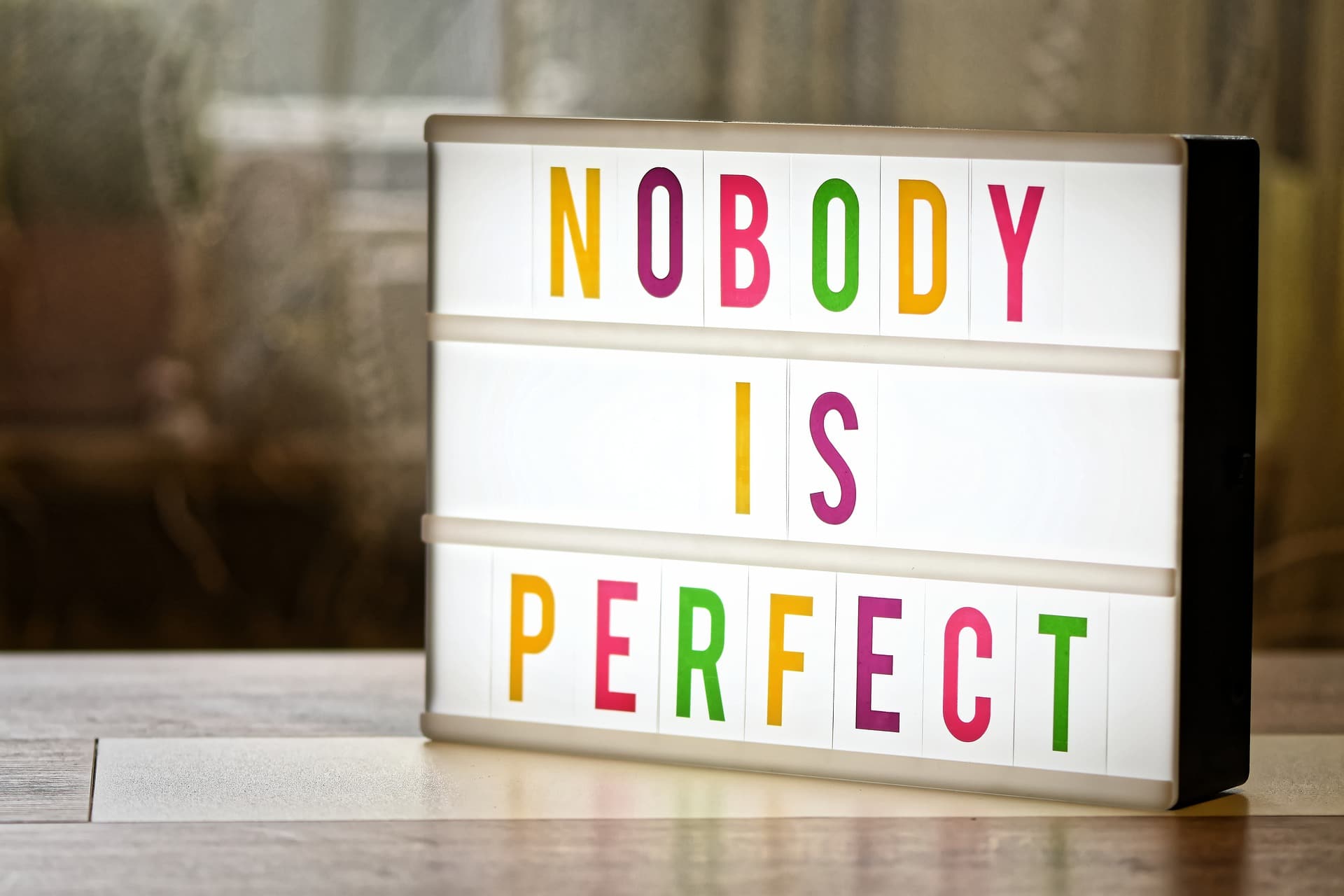 7 reasons why writing a little bit every day will not produce your best work
1. Writing daily doesn't necessarily add up to writing more
Often, when people tell you to 'write every day', they tout the message that 15 minutes per day over a year adds up to over 90 hours of writing time.
And that's strictly correct. Great. No argument there.
However, what they don't tell you is you could write for that same amount of time (or even more!) by distributing it dozens of other ways, such as:
A full day at the library once a month.
Four half-hour lunch breaks per week.
A three-day mini retreat every quarter.
Two hours blocked out in your work schedule each week.
Half a weekday afternoon in the park once a week.
A half-day in a café twice a month.
A two-week writing retreat where you do nothing but write your book.
The 'it adds up' argument doesn't do it for me, because all writing adds up if you do it on a regular basis.
That regular basis doesn't have to be daily.
You don't need a writing coach or mindset mentor to tell you that 2 solid hours once a week is more time dedicated to writing than 7 days of 15-minute writing sessions.
I'm not saying everyone can find 120 consecutive minutes in their day right now. Let's say you're a parent with a newborn or you work a full-time job in addition to your writing gig. Maybe 15-minute grabs of time is all you have.
If that's what you have to work with and you want to try, then obviously go for it.
However, the advice to write every day to strengthen that writing muscle is not necessarily how you will fit in the most writing time. Nor will it be the best quality writing time.
That regular basis does not have to be a 24-hour cycle.
You don't have to force yourself into consistency that doesn't feel good to you.
I don't know what the obsession is with daily habits anyway!
I'd much rather dive deep into a subject for three or four hours and really make some headway.
If I wrote for 15 minutes every day, I'd probably take the first 10 remembering what I was trying to say! What a waste of time that would be – throwing away two-thirds of every opportunity to write.
For me, it's about spending time on writing in a more dedicated way, but fitting those longer sessions in a couple of times weekly.
2. Writing is deep work
On the topic of depth, you often can't do justice to something by spending frequent short bursts of time on it.
Particularly when you're writing in a longer format like a book, writing takes thought, reflection, research and an ability to 'stay with it'.
If you're writing your first book, it's likely that you will also need to practice new writing skills. Even if you've written a lot before, you may be a beginner in what we call long-form or long-format writing (the writing style specific to books).
For instance, writing something of length means taking more time to organise your material than if you're only writing a short story or a single page article.
Another example, maybe you'll take a long time expressing something deeply personal, because you still need to process the emotions around it, whereas on the internet you might specialise in hot takes or bitesize content.
The kind of writing you may be doing for your first book is not necessarily a writing style you are familiar with, but you also may be new to aspects of structuring, editing and rewriting too.
It will likely take patience, practice and thought.
And deep reflection can't be done while dealing with your day-to-day.
A daily writing habit can help you get ready to write and make it easier to sit down in the chair, but what you actually write when you get there is not necessarily going to be fit for consumption.
What I mean by that is you might need to set aside longer periods to think deeply, write reflectively and edit thoroughly.
Writing for longer periods, but less often, could reap better results for your writing, not only in terms of quality because you're giving it more thought, but also of quantity, as we've seen in the last point.
It's perfectly valid to not write every day, but time-block instead, leaving the in-between times to perform research, develop ideas, but also recover from heavier or harder writing sessions.
Writing can take it out of you!
3. Having a fixed writing schedule can be stressful and even ableist
When I read the description of a Rebel in the book The Four Tendencies by Gretchen Rubin, I felt so seen.
The obligation of writing to a schedule fills me with dread. As soon as someone tells me to do something in a fixed way (even if that someone is me), it's the last thing I want to do. Yet, as a distraction from almost anything else, writing is pretty much the first thing I'd pick.
How frustrating it is to be someone who isn't motivated by internal or external accountability, but instead must follow the whims of their interests and curiosity.
It has taken time to accept this simple fact...
Writing schedules work for some people, but they sure don't work for me.
Once I did accept it, though, I felt a release of expectation.
I realised I'd been carrying around this stress, shame and self-blame around not being able to stick to things.
However, there is more to that story, I realised, as I explored the world of neurodivergence.
For a person with ADHD, for example, having to write every day adds to the mental load. Trying to be strictly regular at anything – and often forgetting as opposed to failing! – can come with an extra burden of having to hold it all together to get that thing done at a certain time on a given day of the week.
ADHDers might stick to a schedule while they're obsessed with a certain subject. Indeed, they might overdeliver, go down the rabbit hole and do so much more than they intended to do. Anyone else a victim of hyperfocus around here? You're not the only one.
Over the long haul, though, a consistent daily writing schedule is not designed with neurodivergent people in mind.
Indeed, it may do nothing than create a sense of failure in people who can't stick to it, damaging their self-esteem, trust in their writing ability and sense of accomplishment.
Even when they've managed to do plenty of great work on a different pattern of writing schedule, they can beat themselves up all for not writing daily.
If you're feeling like a failure for not sticking to that daily writing habit, rest assured there are more supportive ways to write.
4. Designing the right new habit takes experimentation
If you are a new writer or you have written sporadically but are now tackling your first book, it's possible that you don't know what you don't know when it comes to your creative flow.
If things have been working relatively well for your writing when doing it on the side, but now you want to either tackle a project like a book or knuckle down and get serious about your writing, it's highly likely that you'll need to establish a new rhythm if you want to increase the amount you're writing.
On this, I'll remind you about your writing goals.
Check in with how you want to feel and what you want the quality of your output to be.
Remember, it's not just about being productive.
It isn't all numbers... whether that's dollars earned, words written or your readership.
Noticing what makes your writing to flow takes a bit of experimenting. You might normally be able to fit in half an hour every day just fine, but find it hard to expand on that.
As such, you may want to vary the length of your writing sessions, try different frequencies, go new places, or write at a different time of day, until you find something that feels good.
This is what the happiest writers do.
They produce their best work because they know what gets them in flow.
They don't force it because some publishing person on the internet said they weren't a real writer if they aren't writing every day.
They trust their own creative process and they learn what works for them through testing a bunch of stuff.
Trying to force writing habits too soon is a disaster for an inexperienced or new writer, or someone lacking confidence in their writing. By forcing anything, you override your own instincts and shut off from what you know is good for you.
Far from leading you to create more, this will often land in writers block, or becoming so demoralised with your work that you give up altogether.
5. We are cyclical beings – but not just on a daily basis
Little and often doesn't work for some writers, because cycles.
Let's go back to the dude-bro BESTSELLING AUTHORS that I mentioned in the beginning.
Yes, a 24-hour cycle may well work for a person living in a male body who doesn't have to think about their month-long hormonal cycle, but people who menstruate know that not all 24-hour periods are created equal.
The quality of your work could suffer greatly if you are unaware of your energy patterns over the course of weeks or months.
As with the previous point on neurodivergence, tuning in and knowing what is right for you and over what time period is crucial to building successful habits that actually stick.
You may even decide that a writing habit or practice isn't the path for you at all.
Maybe you'll just go with the flow and see where it takes you.
Often, the writing that connects the best with my audience is work I've done when inspired. While that may be on the spur of the moment, it's often been writing I've done over a longer period, where I gave myself the space to have lulls in creativity and pause for reflection, in addition to really productive hours.
6. The stress of adding in more to already busy schedules
When I see the publishing guru people saying 'write every day', I think of the clients I've worked with who have a business, children, a relationship, their health, a home – or combination thereof – and usually dozens of other responsibilities in the mix.
And I think: how, exactly?
How do you expect people with an already busy day ahead to carve out time – every single morning – to write.
The advice often goes something like:
"Stop making excuses!"
"Get up 15 minutes earlier."
"Write at 5am before the kids are awake!"
Bleuuuuugh! Give me a break.
No.
Writing when tired and desperate is not the answer.
The truth is that writing your book might be something you'd love to do, but you just can't prioritise it higher than fifth, or sixth, or tenth place on the priority list.
Which means if you can only write once a month, then that is what you do for now.
The last thing I would suggest doing is adding more to an already overloaded plate.
It's not supposed to be a source of stress.
It's meant to be pleasurable!
Or at the very least sustainable.
Much as I adore writing some days, other days the thought of writing makes me feel so tired.
Shutting yourself in a room to write when you're already exhausted is not a good idea. You'll likely resist the writing, get distracted and not write anything you like.
Sentences will be harder.
Words won't come.
Resistance, distraction and tiredness are not an expansive energy from which to create your best work.
Writing daily might change that and make it easier to just crack on with it, so maybe you do try squeezing it in, if you really want to prioritise writing. However, if you can't gain any momentum, maybe now just isn't the right time.
It's okay to admit that and come back when the time is right.
7. You can't conjure new ideas on-demand
The best writers know that it's what you do when you're not writing that makes the difference to your creative work. Whether that's taking a break to rest or going and doing something for the pure joy of it, you need to take breaks and pause for a longer period.
The best way to become a successful writer is by living! Lots of people become writers accidentally, not because they intend to be a professional writer from the get go. They have plenty to write about because they live a life that inspires them with boundless ideas.
For me, the best ideas usually come when I'm right in the middle of something, absorbed in the enjoyment of it. My mind relaxes. And without the pressure to come up with something on demand, I fizz with curiosity and wonder.
It takes me down interesting paths, which I follow not because it might turn into something, but because I'm genuinely intrigued to explore it.
When you recharge, fill your cup and interact with the world, chances are you won't struggle to find new ideas. Those new ideas will come to you.
This approach, of course, requires space.
Gaps between being in full-time writer mode.
Just as you wouldn't expect someone to go into work every single day, you shouldn't be writing every single day either.
This idea that we must be constantly doing, performing, producing - constantly 'on' - is not only the fast-track to burnout, but it's also outdated.
If you see a self-styled bestselling-book guru telling you it's all about daily writing goals, word count targets and a regular writing habit, I give you permission to step out of that space.
There's a quote attributed to Martha Beck that says:
"How you do one thing is how you do everything."
And I invite you to question any writing advice that says you 'must' or you 'need to' do xyz for something to work.
Particularly when it comes to writing every day, I feel a frantic energy to the suggestion that there's one way of doing it and you're only doing it 'right' if it's constant.
It's called creative flow, not creative constant.
The ups and down are implied.
Not only that, they're a good thing. Having a contrast between times when you get loads written and times when you just let it all go can be incredibly helpful. Downtime helps you land on that great idea you're really pumped to dive into when the time is right.
Believe me when I say you'll write a heap more if you're excited about a topic, not forcing it because it's a day and that means it's a day you must sit down and produce words!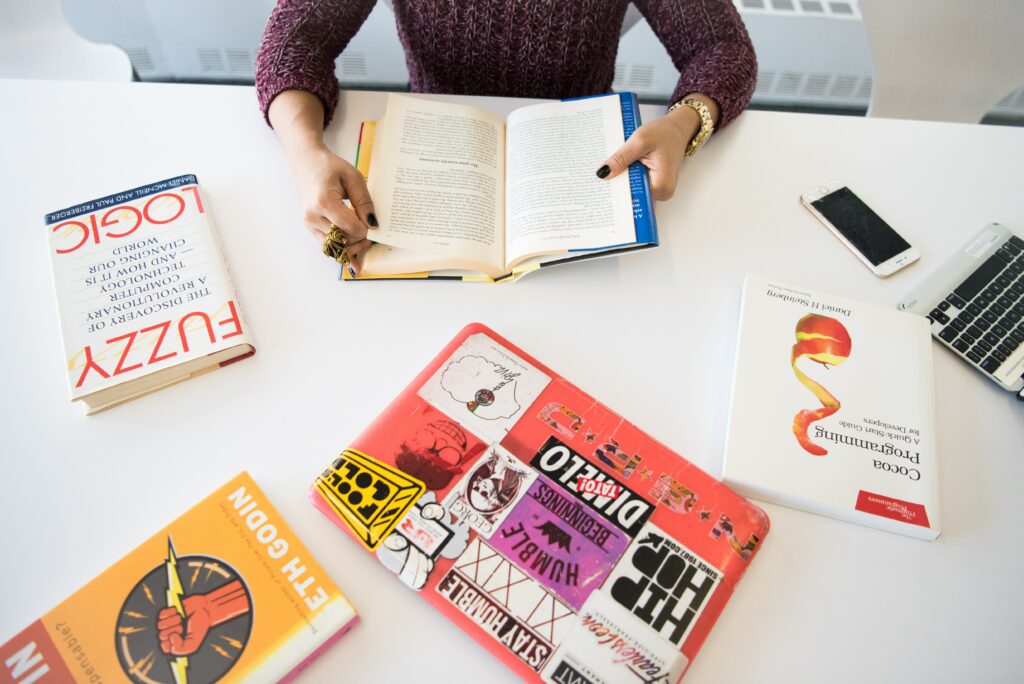 Maybe the writing life appeals to you because it's not about being on the clock
If you're convinced that writing every day is not the direction you have to take, then welcome...
To a writing life that allows you to be who you are, express what you have to say and go your own way.
You get to do you.
And maybe the you that chose this writing life is someone who doesn't want to be on the clock, churning out words. Maybe you want it to always feel joyful. Maybe you know that you want life to feel unrushed. Maybe you have the luxury of not having to make your writing pay.
Even if you don't have that luxury, you may still choose to make money from writing in a way that brings you freedom, ease and calm.
If this is you, I want to finish on a few ideas to try instead of writing every day.
Remember, experimenting is the best way to create a habit that will work for you.
Things to try instead of writing every day
In addition to playing with place, frequency, length of session and time of day, as I explored above, you might like to try some of these light-hearted ways to fit in some writing time.
They're not all writing practices per se. Some are writing exercises or anti-productivity tips. You'll never find hacks from me. Just a few new ideas to try on and leave what doesn't work.
Dream journal: From time to time or regularly if it feels good, write down your dreams. Creating a dream journal that you keep by your bed could be an alternative to morning pages. A dream journal can feel like you're writing from an altered state - not in thinking mode, but in that sleepy unthinking space within your first few minutes of waking. However, it doesn't have the obligation of morning pages, which for me is a massive turn off.
Longer sessions: Can you book time off work, take leave, or schedule time in your work calendar to dedicate to longer writing sessions? This might not be something that works with your life right now, but if you're seriously keen for the book to happen and don't have time in your day-to-day, you might consider dedicating a day of your holiday to starting up your writing project.
Carry a notebook: Could you start a journal where you only make entries when you have something of interest to say? Instead of a daily entry, keep a notebook with you when you're out and about, and write when the mood takes you. I love to stop, drop and write when I'm travelling. It feels like I'm capturing the ideas when they're fresh and fertile, rather than thinking I'll remember the idea and never quite capturing it like I want.
Writing prompts: I'm not a mad keen fan of writing prompts, but they can be good to get things moving. You can begin by writing yourself a list of questions to guide your writing sessions, so that you make the most of each time you sit down to write. (Strengthening that writing muscle is purportedly what a writing habit is about, but with prompts, you don't need to strengthen anything. You just sit down and get to it!)
One-and-done deadline: Locking in a deadline is one of the great benefits of booking your editor. Setting up a writing habit isn't right for everyone, because not everyone who wants to write a book wants to become a writer. If you're writing a book and you think it will be your only book, all you have to get down is a first draft. The rest can be supported by a team of helpers like a writing coach, editor and proofreader. This is related to accountability, but it's a one-and-done kind of vibe, not the kind of accountability you have to dig deep for every single day with a daily writing practice. Get it done!
So, if writing every day feels like not much fun, I hereby give you permission to try something else.