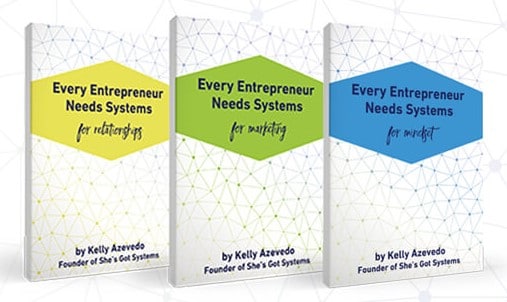 non-fiction business
operations // marketing // small business // entrepreneurship
Focus of Editing
O​riginally, ​Kelly came to me undecided as to whether she had one, two, or several books with her idea ​for Every Entrepreneur Needs Systems. So she decided to write three books in one year!
She concluded this was an ebook series that she could use to build her following and then release down the line as a print book.
​As a hilarious and seasoned published writer in the press, but first-time author, the focus of editing was maintaining readability, clarity and accuracy of the writing at such a whip-smart pace over a full-length manuscript. Ensuring there were no gaps and that her popular references would translate for international markets.
About the Author
Kelly Azevedo is the founder of She's Got Systems and an online business systems expert.
Beginning in the corporate world, Kelly used her innate ability to create and utilize systems to streamline accounting, marketing, human resources and administrative departments before founding She's Got Systems in 2011.
Kelly believes that every single online business needs systems to support clients, document results and dominate in the field.  She's Got Systems provides courses and programs as well as private coaching programs for clients worldwide.
Kelly frequently writes for media outlets such as Forbes, the Washington Post and has been featured in the New York Times. Her book series Every Entrepreneur Needs Systems is available on Amazon.
About the Book
Relationships. Everything in entrepreneurship starts with relationships. From our clients, teams, colleagues, families, friends and even technology to managing relationships with your brand, business and social media, there's no escaping them.
In Every Entrepreneur Needs Systems for Relationships, we explore the online world through storytelling and systems. We navigate difficult circumstances and deal with all sorts of relationships, whether it's a delicate conversation with your clueless sister or a complete meltdown when your website crashes.
Every Entrepreneur Needs Systems for Relationships shines a light on some common struggles, providing an action plan and systems for your business to respond. Because when we don't know what to say or do, we do nothing. And nothing isn't what you came here to do...
Join us, entrepreneur, to make real change happen in your business relationships!
(Other Collaborations: Every Entrepreneur Needs Systems for Marketing [2016]; Every Entrepreneur Needs Systems for Mindset [2016])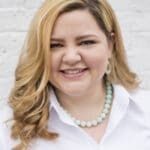 EVERY ENTREPRENEUR NEEDS SYSTEMS SERIES
shesgotsystems.com
I'm 100% certain I never would have completed this project without Kris by my side.
For too many years 'write a book' has been on my to do list. And although I have the inspiration and the stories, there was no push to get it done. Deadlines came and went and I would get too far ahead of myself worrying about the format and grammar and marketing...
Working with Kris was a godsend.
She knew exactly how to shepherd me through the process of self-publishing 3 different books in 9 months. I'll admit I was nervous the first time I got back an edited draft but every suggestion just made the finished draft stronger and she really understood what I wanted to do with this series.
Now ​that the print book is available it's a little surreal but I know without a doubt I'd still be working on that initial draft without Kris' expert help.