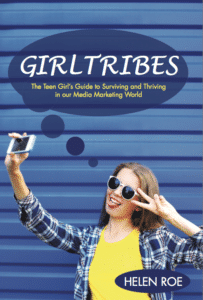 non-fiction young adult
social media // marketing // youth empowerment // parenting
Focus of Editing
Helen's insider knowledge of marketing, through her career as a marketer for some of the world's leading brands, was translated for teen's in her empowering book. As an ambassador for healthy choices among teenage girls growing up in a media marketing age, Helen wanted to engage girls in the conversation around their sovereignty, their choices and creating their own future.
Having a knowledge of marketing from the corporate angle, the editing focus was to eradicate any jargon and talk on a level with teens. Ensuring the tone was neither patronising nor too 'try-hard cool' was the challenge throughout editing, as well as applying the beta reader feedback. Word choice was important, along with age-appropriate language and clarity.
About the Author
Helen Roe is a leading authority on marketing with over 20 years' experience managing global brands to market success. She helps women around the world grow their business through authentic connection and engagement.
Also a certified life and business coach, Helen is passionate about empowering our youth, in particular teen girls, to think creatively and critically about media marketing, build strong personal values and feel confident in their choices.
From Ireland, Helen now lives in Canberra, Australia, with her husband, two daughters and their dog.
About the Book
Do this, say that, eat this, look like that. Media marketing has something to say 24/7. GirlTribes is your go-to guide, to empower you to be a proactive thinker, to stay curious and challenge marketing messages. It's your opportunity to challenge the norm, shape your own unique style, and contribute to meaningful marketing through brands that make a difference.
This revealing, behind-the-scenes peek at media marketing will spark conversation, ending the compare and despair game. It will help you make smarter decisions, strengthen your inner confidence and propel you towards greatness.
From real-life examples to personal shares from teen girls, you don't have to figure this out alone. GirlTribes has your back. Decoding marketing and media, this book is essential reading for all teen girls ready to make their mark in the world.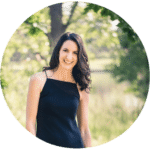 Once I committed to working with Kris, I felt completely supported and more confident in my writing, just knowing she was on my side.
It's quite a lonely process writing a book and Kris's professional, personable style really helped me stay on track, accountable and sane!
Kris is right at home with words and their impact on the world. She teaches you how to be the same and guides you expertly towards completion of your big book dream.
Kris keeps it real but allows you unravel and discover your style, while challenging you to write the message you are here to deliver.